Debi Lewis' writing is poignant and dogged. So, too, is the journey to medically manage her daughter's mysterious 9-year illness, which she expertly chronicles, an explorer without a map. Equal parts heartbreaking and triumphant, these glimpses into one mother's attempt to feed her family in medical uncertainty remind us, as adults who love and care for children, of both the magnificent power of human resilience and the horrible illusion of control.

-Deborah Siegel, PhD, author of Only Child and Sisterhood, Interrupted
Debi Lewis spent eight years unraveling the great mystery of her daughter's medical issues. Born with a confounding set of digestive and respiratory concerns, Lewis' daughter Sammi became the subject of her research, writing, and of course, constant worrying. In the intervening nine years and through varying diagnoses, Lewis has learned to navigate hospitals, medical specialists, insurance, and a wide variety of special diets and medication regimens, always with the goal of nurturing both her daughter and their whole family, whatever it took. You can read her published essays in a variety of journals and magazines.
At various times, Sammi has been diagnosed and treated for:
laryngomalacia
gastroesophageal reflux (GERD)
multiple ear infections/ear tubes
double aortic arch, aka "vascular ring"
pneumonia
tonsillectomy/adenoidectomy
eosinophilic esophagitis
PPI-responsive esophageal eosinophilia
idiopathic short stature
esophageal dysmotility
More information on the purpose of this blog can be found here.
You can contact debi at debi@swallowmysunshine.com. She is represented by Sharon Bowers of Folio Literary Management and Miller Bowers Griffin Agency.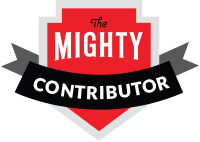 by
by